Wedding Banquet
A special offer on August: For you Wedding banquet you can bring all alcoholic beverages without cork fee.  The offer is available only for orders made from July 20 to August 31.
High gastronomic reputation of the Terrace restaurant in the Vozdvyzhensky, its halls with unique interiors for a wedding banquet and our magnificent open locations particularly dispose to holding a wedding celebration.
Newlyweds are always welcome guests in the Vozdvyzhensky. For your special event, the Terrace restaurant can prepare individually created wedding menu, refined drinks and specialty cake from the confectioner, with a possible preliminary tasting.
Banqueting manager of the hotel will offer you specially created options of spaces decoration for a banquet and ceremony, and will help in selection of the emcee and music.
For guests' disposal, the hotel offers:
The Banquet room (98 sq.m) - a banquet up to 80 persons, a buffet setting up to 100 persons
The Terrace restaurant (46 sq.m) – a banquet up to 30 persons, a buffet setting up to 50 persons
A Small Salon (38 sq.m) – for a wedding ceremony, a welcome cocktail, recreation and dances
A summer terrace (120 m) – a welcome cocktail up to 120 persons, a wedding ceremony and a photo shoot
Our garden slope with romantic terraces: A Rose terrace, a terrace near a stream and the Welcome terrace, a patio of the hotel - for a wedding ceremony and a photo shoot
Rooms for Newlyweds and guests at the special prices.
We will be glad to provide all guest spaces exclusively for your event.
Please learn our best offers of the Summer Season 2017 (from April to October) for holding a wedding in Kiev.
Choose any event format to your taste, and we will take care of its details:
A wedding ceremony and a glass of champagne (from UAH 250 /person.)
A wedding buffet setting (from UAH 1000/person)
A wedding brunch (from UAH 750/person.)
A magnificent wedding banquet (from UAH 1700 /person, cork fee UAH 150/per pers., 10% for the service are paid additionally.
You can receive gifts from the hotel and the restaurant while ordering a wedding menu:
a certificate for a romantic dinner for two –if the sum of the banquet menu is up UAH 50 000,00.
a room for Newlyweds – if the sum of the banquet menu is up UAH 70 000,00.
we offer all Newlyweds our guest locations for the 2 hour photo shoot (up to 6 persons, with your photographer)
a certificate to celebrate a wedding anniversary with a 30% discount.
We will be glad to discuss details of your event together with you. The Banqueting manager Alena Sivak will help to create a menu and will offer the best options on a locations decoration.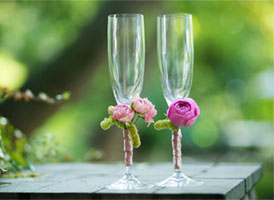 Wedding Ceremony
Our best offers for newlyweds: