Boutique Hotel Vozdvyzhensky invites to Kiev!
Welcome to the Vozdvyzhensky Boutique Hotel!.
It is a chamber and elegant hotel, surrounded with private garden, properly located in the art block Vozdvyzhenka, just two steps away from Andriivsky Descent, the tourist heart of Kiev.
Vozdvyzhensky Boutique Hotel is famous for its traditional hospitality as each guest is cherished and distinctive for us. Comfortable and snug rooms with unique design, delicious buffet breakfast and the Chef's specialty menu at the Terrace restaurant, agreeable music during tea drinking in a lobby, the picked-up with love collection of objects of art in the hotel interior, professional and complacent personnel – we live your desires!
The hotel is especially pride of a shaded magnificent garden with private terraces giving the live energy and freshness. Marvelous open zones of the hotel are a worthy framing of any event, a business dinner or a romantic tête-à-tête. The terrace on the hotel roof opens panoramic views of green slopes and Podil District, and invites to an unforgettable sunset. The time passes imperceptibly at a friendly feast here. Our cool patio is a favourite vacation spot of hotel guests and citizens on the way walking through Andriivsky Descent.
Be my Guest!
SPECIAL OFFERS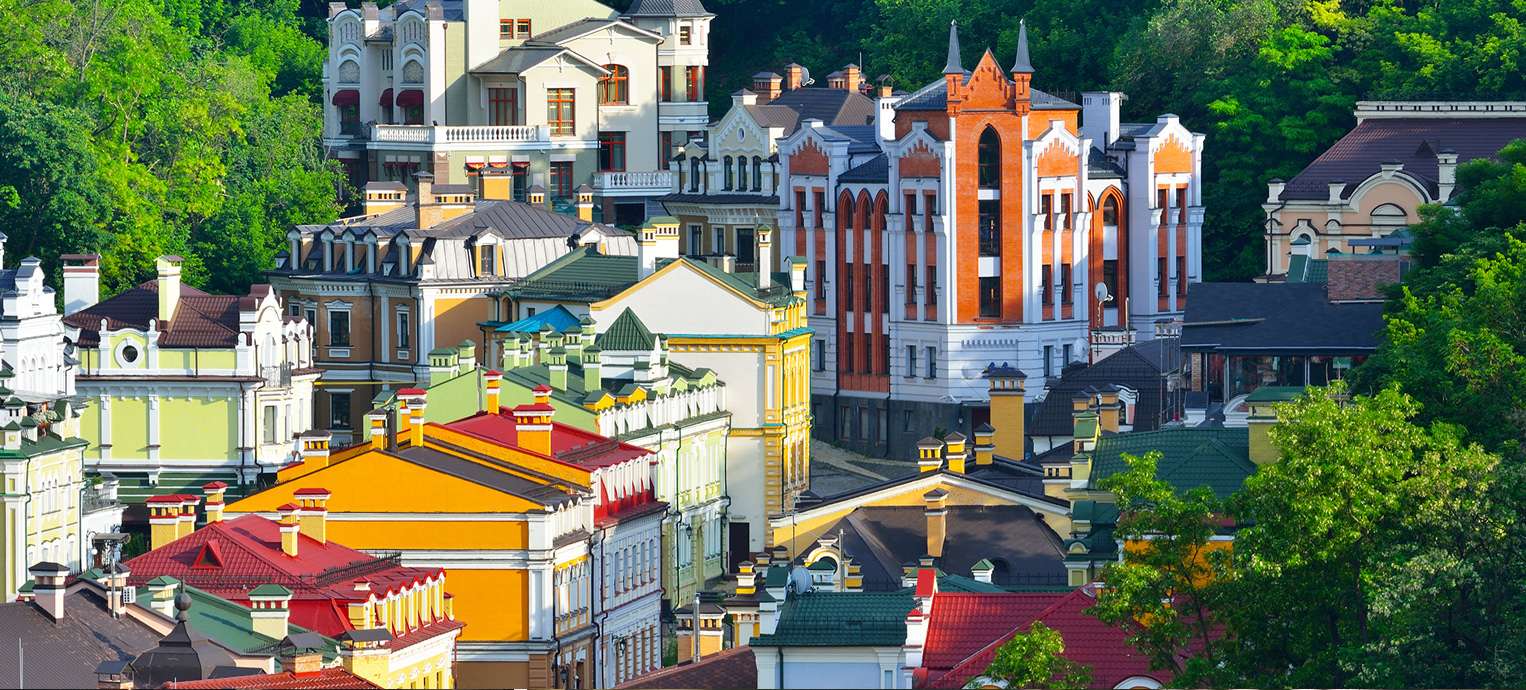 From a panoramic roof terrace of the hotel opens a wonderful view of the old city opens. Pedestrian Andriivsky Descent with its museums and galleries, magic Peizazhna Avenue, Frolovsky Monastery and Andriivskf Church are located in 5 minutes of walking from the hotel.
Bogdan Khmelnytsky Square and ancient Sofia, majestic Zlatoverkhy Mikhaylivsky Cathedral, dynamic Khreshchatyk and the national Opera are the history and the modern rhythm of the capital just a 10 minutes away from the Vozdvyzhensky Hotel.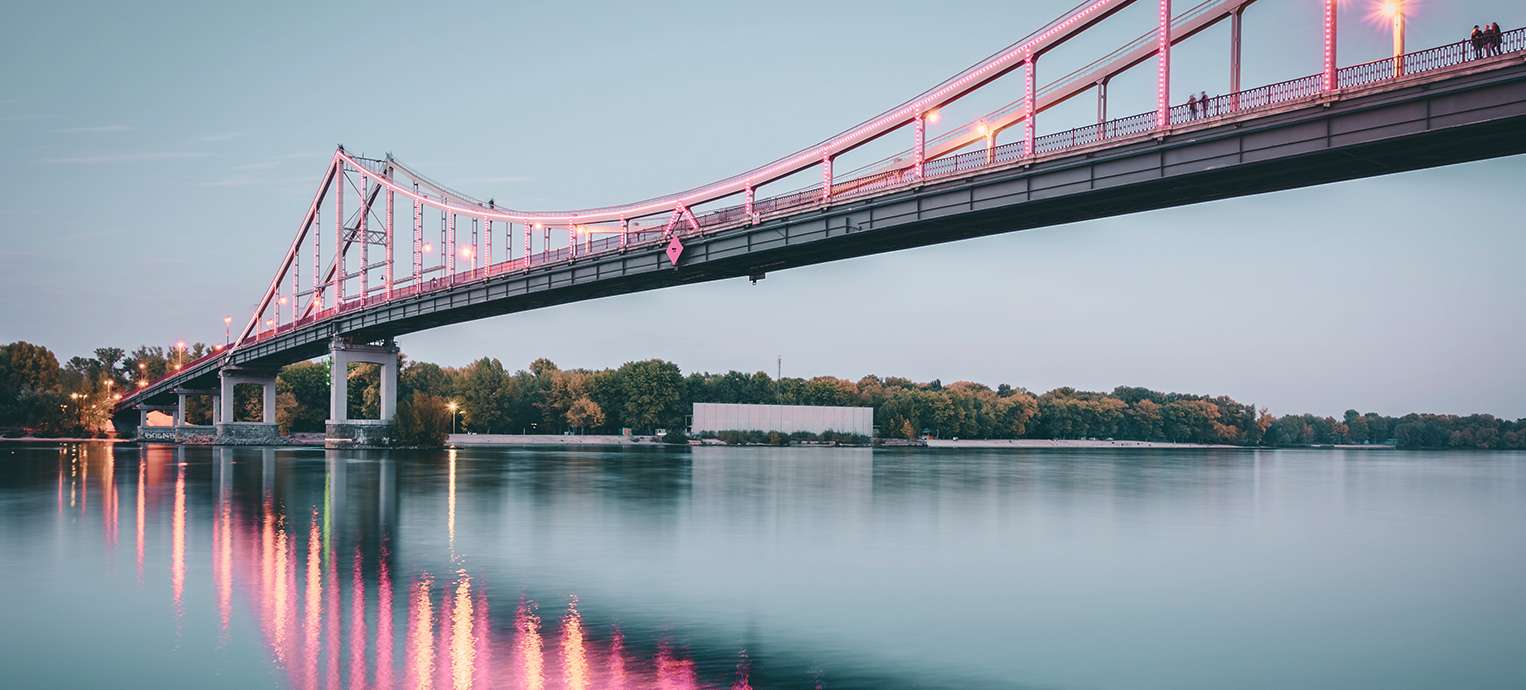 Your look may get drown in the multi-colored roofs of the Vozdzhenka block. Vozdvyzhenka is the rebuit ancient street with the young creative look: galleries, boutiques, coffee houses, restaurants. Dip in this live atmosphere immediately on your arrival to the hotel.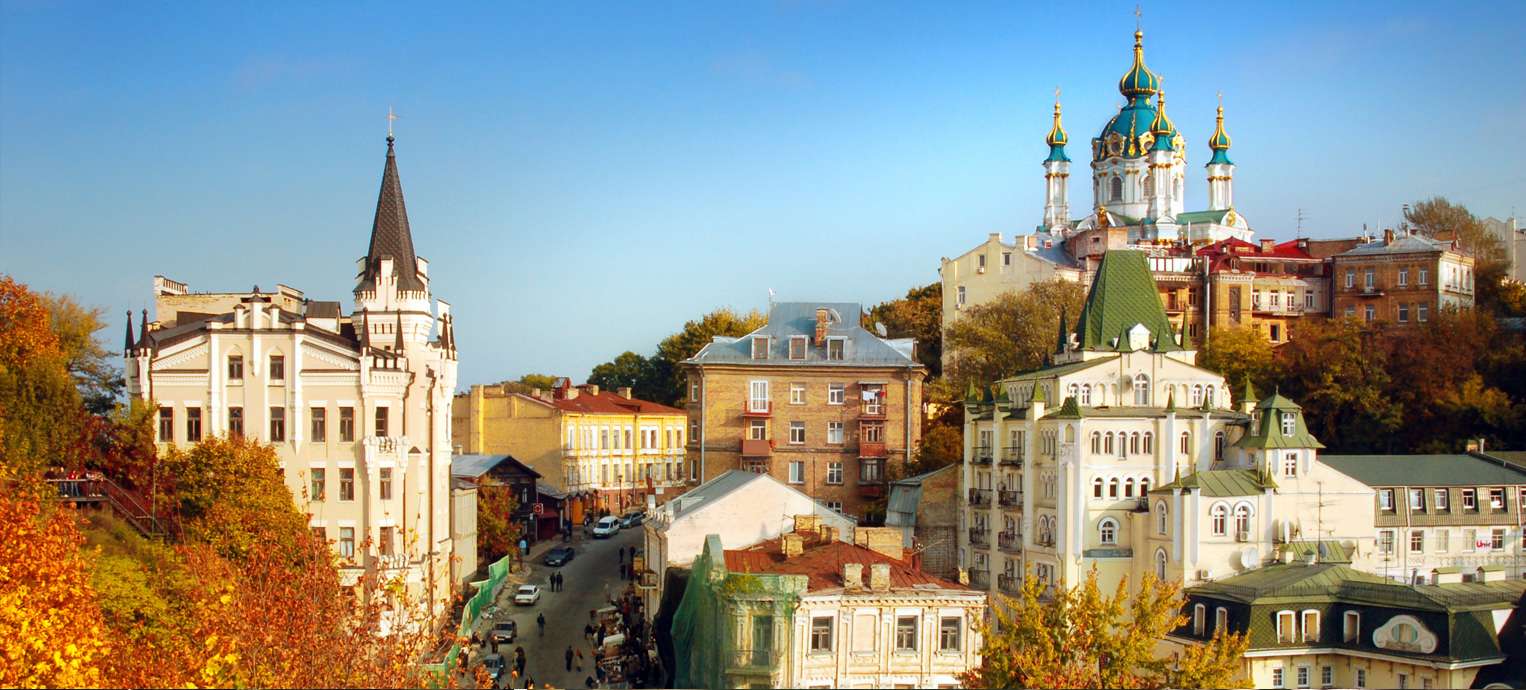 On summer enjoy a boat trip along the Dniper.The river station is a 15 minutes away from the Vozdvyzhensky Hotel