Thank you! Your request has been received.
BREAKFAST INSPIRATION WITH GERT VAN DE KEUKEN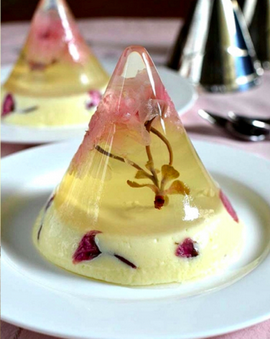 On March 21 we invite you to quench your spring hunger, break the ice in our hearts and awaken your senses with the help of colors, aphrodisiac dishes and an inspirational Tasting of Spring presentation by Gert van de Keuken, art director of trendsetter company Trend Union.
The goal of our creative breakfasts, organized in cooperation with our partner Creapro company and European speakers from the world of design, art and fashion, is to expand the existing understanding of food and design, inspire experiments, break patterns and stereotypes, re-look at food, the process of cooking, its presentation and rituals.
Tasting of Spring Program:
- breakfast-tasting from chef Anton Timchenko
- Tasting of Colors: trend presentation by Gert van de Keuken
- master class and installation by florists LoraShen
Tasting of Spring Breakfast draws its inspiration from devotion to beauty and nature. The food resembles a natural landscape, and the breakfast itself becomes a performance.
In the breakfast menu you will find  tastes of spring:
- toasts with scramble, salmon gravlax and pickled fennel
- pancakes with pike caviar
- Ukrainian cheeses
- kefir, homemade yogurt, homemade tang with dill
- brown bread, onion bread, toast bread and croissants with olive or butter with greens, dried tomatoes and coriander
- shrimps with kumquat, shovdar with pear, chicken liver Rafaelo, halumi with onion marmalade, tacos with chicken and fermented apple
- Dessert Theater: a show from Chef Anton Timchenko
We welcome all people, inspired by the beauty of nature and design.
March 21
10:30 - 13:00
Banquet Hall
Vozdvyzhensky boutique hotel
Price: UAH 950.
Количество мест ограничено
Registration is here: 
+38 067 242 90 03 Viber, WhatsApp
On February a God Morgon Breakfast take part in Vozdvyzhnesky. Pictures were provided by our partner Creapro company.