Thank you! Your request has been received.
WINTER CORPORATE EVENTS 2020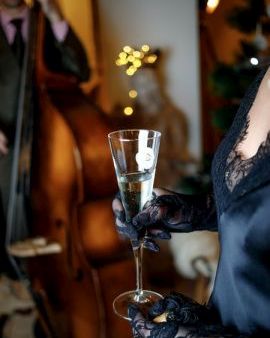 You will definitely appreciate a warm welcome of Vozdvyzhensky Hotel. Our experience makes it possible to create the service our guests need – we are glad to take into account all your personal wishes and expectations.
General terms for New Year corporate events:
Banquet menu from UAH 1800 per person, cork fee UAH 150 per person. Additionaly 10% service fee is to be paid.
For your events we offers our best locations:
Banquet Hall ( 98 sq.m., banquet – up to 80 pers., fourshette – up to 150 pers.) will make it a success – whether it is a corporate or private event. It can also be designed as a lounge zone in accordance with your request.
The Small Salon – a VIP hall with a refined design makes it possible to arrange any type of the event (36 sq.m, banquet – up to 18 pers., fourchette – up to 40 pers.)
The Terrace restaurant (46 sq.m , can welcome up to 30 persons for banquet and up to 44 for fourchette).
The art space Chambre (44 sq.m, banquet – up to 18 pers., fourshette – up to 40 pesr.).
Our lobby and open air areas – patio and terraces – are also available for welcoming guests, intertainments and photosessions.
Gifts from the Terrace Restaurant:
to all guests we offer a home made confiture
banquet menu for up to  50000 UAH - juicy whole roaster turkey, served with three sauces,
banquet menu for up to 70 000 UAH - cases of sparkling wine.
For further information and booking, please contact our banquet manager Katerina Misura  at: +38 044 585 99 60 +38 067 242 90 03 Viber, WhatsApp banquet@vozd-hotel.com