Thank you! Your request has been received.
Ukrainian style Open Air Brunch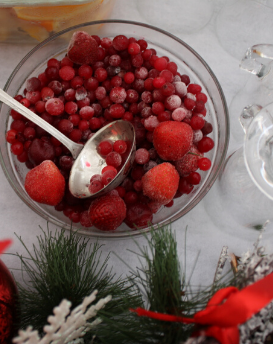 On January 1, Vozdvyzhensky boutique hotel  invites guests to the rooftop terrace , where you can enjoy an Open Air Brunch and  celebrate the coming New Year 2020.
Ukrainian style Open Air Brunch
Location: Roof top Terrace
Time: 4 p.m. – 7 p.m.
Date: January, 1
Our brunch is a way to spend a day off with family and friends. Have a rest when the whole family is assembled, and the Terrace restaurant will take care of food and entertainment for you.
3 hours of fun await you! Our brunch is also a way to find new friends and enjoy nice New Year mood in the city center.
We welcome guests with sweet tangerines and a glass of sparkling wine. Also we serve the Bloody Mary  with freshly squeezed tomato juice and spicy horseradish, mulled wine and home made liquors.
At the New Year's brunch an unlimited number of traditional holiday salads is included. For example, Olivier or Herring salad and so on.  The main dish will be turkey cooked on the Molteni rotisserie served with seven sauces by Chef Ivan Antonov.
Inspired by the best, Chef Ivan Antonov  proves that Ukrainian cuisine is still relevant today: pancakes with chicken fillet under pike caviar, grilled wild boar fillet and pheasant with quince and foie gras served with a glass of vodka.
The menu also includes assortment of meat delicacies, local cheeses, homemade savory pickles, salmon tartar with buckwheat pancakes, pies with several kinds of toppings, potatoes with chanterelles, steamed varenyky stuffed with duck with truffle, cheese with herbs and also sweet - with cherries. And cherry-apple pie with mascarpone and tender cheesecakes – as dessert.
New Year is the time to formulate the cherished desire, on January 1 on the Terrace, we will do it every hour from 16:00 to 19:00 - make new wishes in unlimited quantities. All will come true!
Price: 1000 UAH/pers.
Special price for hotel guests: 800 UAH/pers.
children up to 6 year – free of charge, children from 6 to 12 – 50%.
Reservation by: +38067 242 90 03