Thank you! Your request has been received.
THE MOST ROMANTIC PLACE FOR WEDDING IN KIEV IS HERE!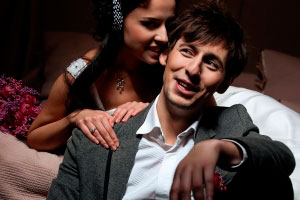 Dear Guests!
Vozdvyzhensky is a special Hotel for the couples planning their wedding.
Enjoy a winter Wedding offer:
Wedding ceremony and welcome glass of champagne
at Small salon | for up to 30 person | from UAH 11 000
at hotel's Patio with winter decor or at the Banquet Hall|for up to 60 pers. | from UAH 20 000

(mulled wine/champagne, parmezan chips and fruits are included in the price)
You will definitely feel the pure and magic aura of our slopes, blessed by the cupolas of Andreevskaya church. Enjoy the atmosphere of hospitability welcomes you and your guests at the very entrance, our Garden and Terraces for a Wedding ceremony, Banquet Hall (up to 80 pers.) and Terrace Restaurant (up to 30 pers.) with designer interior for the Wedding Banquet, exclusive Bride's and Honeymoon Suites, cozy rooms for yor Guests . We will be happy to provide all of our guest areas for you to take unforgettable chooting.
The Terrace restaurant at Vozdvyzhensky will offer an individual Wedding Menu, delicate drinks, and our Pastry Chef's Wedding Cake (a tasting opportunity is provided).
Just choose "Vozdvyzhensky style" Wedding event:
weddind ceremony with a glass of Champagne - from UAH 250
wedding fourchette - from UAH 600
wedding brunch - from UAH 550
wedding banquet - from UAH 900 (with individual menu and special conditions for drinks)
Enjoy Hotel's Gifts and Specials fow FW season (December-March):
for banquet up to 50 pers. : we offer cap-cakes and ginger cookies for you Candy bar
for you order for up to UAH 30 000: we offer a sertificate for Romantic dinner
for your order for up to UAH 40 000: we offer a wedding cake
for your order for up to UAH 50 000: we offer an accommodation for Just Married
The gift for all Just Married at the Vozdvyzhensky: our Guests locations for 2 hour shooting
A Sertificate for Weddingday Celebration with 30% discount.
It is also possible to rent the whole Hotel exclusively for your event. We are also ready to offer you the unique and trendy decoration and flower design in our areas, as well as with the choice of the master of ceremonies and music (Loud music is allowed till 11 p.m., outside - till 10 p.m.)
On Fall-Winter we reccommend our Small Salon for your Wedding Ceremony, on Spring - Summer Season - choose the Roses Terrace in our Garden, panoramic summer terrace or hotel's patio. Min.rent is 2 hours.
Creating traditions...
Vozdvyzhensky carefully creates and preserves traditions. A touching return to the origins of your young family on the first anniversary of your wedding and on your first child's baptism... The fact that you entrust us with the organization of the happiest moments of your family's life is the highest appraisal of our work and the best proof of how solid our partnership is!
Dear Guests!

For info, please contact our banquet manager Ekaterina Misyura at:
+38067 242 90 03

+38044 585 99 60