Thank you! Your request has been received.
PUMPKIN SEASONAL MENU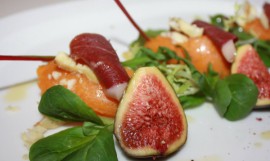 Enjoy a Seasonal menu from our Chef!
We offer delisous Pumpkin dishes: salads with roasted pumpkin, creamy soups with smoked duck fillet.

We also recommend to taste a Farmer ginea fowl fillet, served with home-made pumpkin gratin, figs and Porto sauce.

As well a seasonal dessert from our chef: Pear pie with caramelized pumpkin served with vanilla ice-cream.


For reservation: 067 242 90 03, 044 531 9933.