Thank you! Your request has been received.
NEW YEAR EVE DINNER AT THE VOZDVYZHENSKY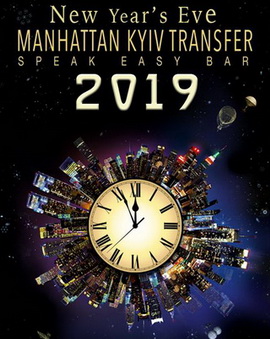 Dear Guests!
On December 31 at 21:30
welcome for the New Year's Eve Celebration
MANHATTAN KYIV TRANSFER 
at the Vozdvyzhensky boutique hotel
Attention!!!
Only from December 30, we offer a special price 3500 UAH per person!
Enjoy our welcome prosecco with oysters at the lobby where the Christmas tree and candels create a very special mood and warm welcoming atmosphere.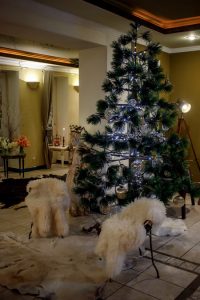 At the banquet hall the 5 courses festive menu will be served ( Chef's delicious appetizers and salads, exquisite main dishes and fantastic winter desserts) accompanied by unforgettable music and show.
Take pleasure in nice atmosphere with gifts and presents from the Vozdvyzhensky boutique hotel and Terrace restaurant.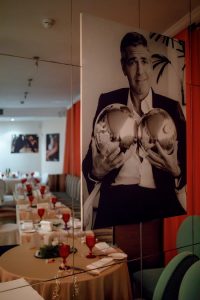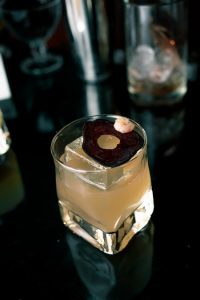 MC: Andrey Astakhov
Music show by: Croissant band
We get started at 9:30 p.m.
Dress code: Cocktail сhic
The price on December is: UAH 5000.00/person
(welcome drink and oysters at the lobby bar, 5 courses menu at the banquet hall, and festive show.  10% service and cork fee UAH 300/bottle (up to 1 l volume) are to be paid additionally)
Reservation by:
+38067 242 90 03
+38044 585 99 33
banquet@vozd-hotel.com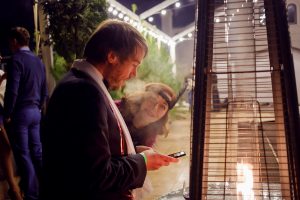 Cozy family mood
for New Year's Eve
at the Terrace restaurant
A special offer in available at the Terrace restaurant for those who prefer to celebrate the New Year Eve in the family circle.
Price: UAH 3500.00/person
(including welcome drink and oysters at the lobby bar and 5 courses menu at Terrace restaurant. 10% service and cork fee are to be paid additionally)
Your best place
for Winter Holidays in Kyiv 
Don't forget about the possibility to book a room for New Year Eve with welcome present and breakfast with champagne on January 1. Vozdvyzhensky is the best place for winter holydays. From December 21 to January 20 get the special prices and enjoy the Kyiv's festive mood. The Vozdvyzhensky is situated in the very heart of Kyiv. Here you can start you pleasant journey to the Christmas tree at the Sofia's square or to the savoury fair on the Kontraktova square.
Winter Corporate Events
We also offer our halls for your winter corporate events. Book the best dates! More info is here
We wish you a Happy New Year 2019 with friends in Kyiv!