Thank you! Your request has been received.
MAY HOLIDAYS IN VOZDVYZHENSKY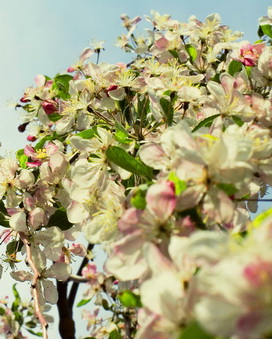 Enjoy the May holidays in the beautiful and blossom Kiev in a very heart of Ukraine!
Vozdvizhensky Boutique Hotel offers the best prices for accommodation with buffet breakfast.
Take advantage of a discount of -30% on all rooms from April 26 to May 12.
On May enjoy a buffet breakfast in the open air! Tables at the garden slope await you!
We offer:
- the possibility of early check-in and late check-out
(upon availability and prior agreement with the Sales Department)
- at your request: breakfast in the garden or breakfast in the room
- traditional evening tea in the Lobby Bar (daily: 18:00 - 20:00)
- 10% discount on a la carte menu at Terrace Restaurant
As a gift from the hotel: the possibility of an unforgettable photo shoot at the hotel locations.
Spring is a time of pleasant walks around the city.
Discover the beauty of the Kiev Lavra, the museum of folk architecture of Pirogovo, the National Botanical Garden. N.N. Grishko, the park of the Polytechnic Institute and its Museum, the romantic Obolonskaya Embankment and the rock garden. Right the hotel's doorstep, there is a beautiful panoramic park leading to the fabulous Landscape Alley.


Also for your leisure just a few steps from the Hotel:
- Andriivsky uzviz, the Montmartre of Kiev - 1 min
- Theatre "On Podol" - 10 min
- Theatre "Koleso" - 3 min
- Adriivskaya Church (XVIII s., by architect Rastrelli) - 5 min
- Boulgakov's Museum - 1 min
- Museum of One Street - 5 min
- First Private Museum of Ukranian Icon - 5 min
- St. Mikhael Cathedral and funicular - 10 min
- Pirogoshcha Church, Florovsky Monastery - 10 min
- Apothecary Museum - 10 min
- Museum of Chernobyl - 15 min
- shopping, supermarket and restaurants - 15 min (Sagaydatchnogo str.)
The 30% discount for accommodation in available for individual travelers from April,26 to May,12 2019.
For booking, please call at:
+38 044 365 99 55
+38 067 242 90 01
reservation@vozd-hotel.com
info@vozd-hotel.com