Thank you! Your request has been received.
FESTIVE DISHES FROM CHEF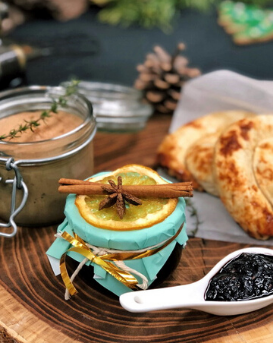 For your home parties order a festive dishes from Terrace restaurant Chef. Do you already know what culinary masterpieces you want to offer to your guests? The Terrace Restaurant has opened a pre-order for preparing holiday dishes.
We will help you with the most exquisite dishes , create a real feast for your family and friends. And at the same time you will not spend a lot of time and effort in the kitchen!
Order your favorite traditional boiled pork, pate, aspic, stuffed pike (the weight of dishes is from 1 kg), as well as holiday dishes that are difficult to prepare and are not often cooked at home: turkey, pork ham or whole leg of lamb.
With the patronage of the Terrace restaurant, your holiday table will shine with new tastes and will delight you with an abundance and variety of treats!
The Terrace Restaurant wishes you bright, cheerful and tasty winter holidays!
All the festive dishes from the chef are here.
Call and order by phone:
+38 067 242 90 03 Viber, WhatsApp