Thank you! Your request has been received.
MARCH 8: A SPRIGN MOOD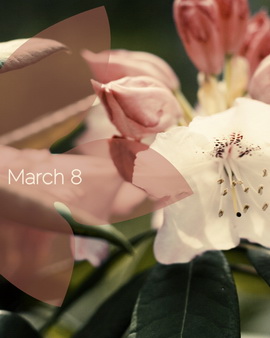 Dreams Come True! ) The beginning of March gives us a small holiday!
Therefore, even more joyful moments, love confessions and wonderful occasions to be truly happy!
For a romantic date, tasty girls-only gathering, a family celebratory dinner, choose the cozy boutique hotel Vozdvizhensky!
On March 8, a magical mood and delicious spring impressions await guests in Terrace restaurant. Young creative chef Anton Timchenko invites you to the spring festive brunch. Ugovat will be author's dishes created for you with love!
The special buffet menu offers an abundance of flavors and spring colors, accompanied by choice of drinks from our bar card. Crunchy spring rolls, delicate salads with delicious dressings, pates and rillettes, appetizing Black Sea mussels, grilled fish and meat.
Lovely girl! Be beautiful and let spring blossom in your soul! You will certanly enjoy a delicious home made desserts and our special gift!