Thank you! Your request has been received.
"God Morgon" Kitchen Talks!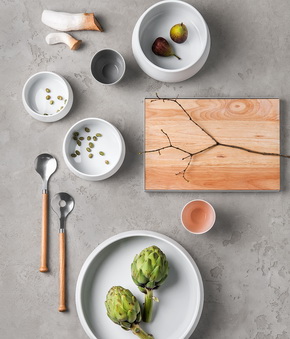 On Ferbruary 21 we invite all fans of Scandinavian aesthetics and gastronomic experiments to the breakfast "God Morgon" Kitchen Talks! Together we are going to cook food, talk and dive into the nordic warm atmosphere.
Special guest – Katja Karling (Katja Karling), Stockholm based designer an expert in the field of Scandinavian interior design.
In the program "God Morgon" Kitchen Talks:
1. A master class on serving will be held by Katja Karling (Katja Karling) together with the salon of Scandinavian design objects Svartisen. Handmade ceramics from Denmark and Norway will be presented in a harmonious composition with the works of Ukrainian designers Olga Fradina and Goloob, where the natural decorations will be complemented with craft objects.
2. Culinary master class of Ukrainian Chef Anton Timchenko. Author's dish with Scandinavian hints: duck breast with pear tartar.
3. Nordic mood breakfast using seasonal local Ukrainian ingredients. Creative chef's menu:
• Homemade bread set: smoked poppy bun, dark and onion white bread served with three types of butter: creamy with dried tomatoes, with garlic, with greens;
• Local dairy products: ryazhenka and homemade yogurt;
• Ukrainian goat cheese;
• Elderberry, pear and pumpkin jams;
• Poached eggs with smoked dark bread, Chovdar slices, porcini mushrooms and honey mustard sauce;
• Mini pancakes (creps?) with pike caviar, sour cream and dill oil;
• Pumpkin casserole
4. Nordic fashion: BarbaraiGongini women's collection represented by Concept Store Chambre.
February, 21 at 11:00
Price: 700 UAH per person.
Attention! Limited number of seats
Reservation: 
+38067 242 90 03 Viber, WthasApp
+38044 585 99 33