Thank you! Your request has been received.
NEW YEAR EVE DINNER AT THE VOZDVYZHENSKY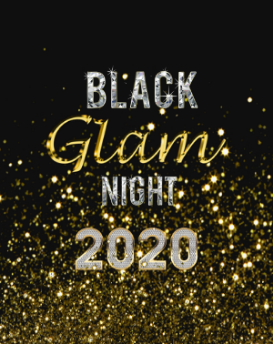 Dear Guests!
On December 31 at 21:30
welcome for the New Year's Eve Celebration
at the Vozdvyzhensky boutique hotel
NEW YEAR EVE GALA DINNER DINNER

BLACK GLAM NIGHT 2020

Start at 21:30
Dress Code: Cocktail Chic
BLACK GLAM NIGHT 2020 is a New Year's magic atmosphere of a fun party until sunset, a kaleidoscope of lights, live music, champagne, colorful dresses, dances and fun! This is a gourmet dinner from the Chef of the Terrace restaurant in the banquet room, with incredible festive dishes, spectacular meals and gourmet shows. And this is our secret speakeasy bar, which we open once a year!
Enjoy our welcome prosecco with oysters at the lobby where the Christmas tree and candels create a very special mood and warm welcoming atmosphere.
At the banquet hall the 5 courses festive menu will be served (Chef's Ivan Antonov delicious appetizers and salads, exquisite main dishes and fantastic winter desserts) accompanied by unforgettable music and show.
Take pleasure in nice atmosphere with gifts and presents from the Vozdvyzhensky boutique hotel and Terrace restaurant.
MC: Ignat Popov
Show: Drag Queen & FaceFactory ballet
VJ&DJ
We get started at 9:30 p.m.
Dress code: Cocktail сhic
The is: UAH 3500 /person
including welcome drink and oysters at the lobby bar, 5 courses menu at the banquet hall, and festive show.  to be paid additionally:10% service and cork fee UAH 150/bottle (up to 1 l volume)
Reservation by:
+38067 242 90 03
+38044 585 99 33
banquet@vozd-hotel.com
Cozy family mood for New Year's Eve at the Terrace restaurant

A special offer in available at the Terrace restaurant for those who prefer to celebrate the New Year Eve in the family circle.

Ask for the price at: +38067 242 90 03 Viber, WhatsApp

Vozdvyzhensky boutique hotel is your best place for Winter Holidays in Kyiv

We also offer a New Year Eve celebration with hotel accommodation.
Ask for the best price available by : +38067 24 90 01.
On January, 1 enjoy our festive New Year Breakfast and Ukrainian style Open Air brunch!
New Year's festive breakfast
Location: Restaurant Terrace
1st of January
from 9:00 to 14:00
On the first day of the new year, we prepare a festive brunch with traditional New Year's treats, aromatic broth, jellied meat, home-made meat delicacies, champagne and liquors.
Price: 750 UAH / person
For children under 6 years old - free of charge, for children from 6 to 12 years old - 50% of the cost.
Reserve by phone: +38 067 242 90 03

Open Air festive brunch in Ukrainian style
location: panoramic roof terrace
1st of January
16:00 -18: 00
After a walk through the winter city, to the main Christmas tree  on Sofievskaya Square, we invite you to continue the New Year Open Air Celebration. The atmosphere of a family holiday reigns on the panoramic terrace on the hotel rooftop: Ukrainian music,  ​​lights, armchairs with fluffy skins -  you will have fun, it will be lovely and delicious! We prepare grill dishes on the Molteni rotisserie,  tasty fish soup, Ukrainian pickles and appetizers, as well as our homemade liquor and mulled wine.
Price: 1000 UAH / person
Price for hotel guests: 800 UAH / person
For children under 6 years old - free of charge, for children from 6 to 12 years old - 50% of the cost.
Reserve by phone: +38 067 242 90 03
Winter holidays in Vozdvyzhensky
Vozdvyzhensky is an ideal place not only for the New Year in Kiev, but also for the winter holidays. The "Winter Holidays" offer – "stay 3 pay for 2" - is valid in the hotel from December 20 to January 20, 2020. (exсept 30.12 - 02.01.2020)
Book rooms for yourself and friends right now, and enjoy the festive mood and fall in love with beautiful winter Kiev! New Year's Hem is especially beautiful. From the hotel it will be possible to start a pleasant and tasty pedestrian walk to the main Christmas tree of the capital on Sophia Square, to the Christmas Market on Kontraktova Square.
Winter Corporate Events
We also offer our halls for your winter corporate events. Book the best dates! More info is here  We wish you a Happy New Year 2020 with friends in Kyiv!

We wish you a Happy New Year 2020 with friends in Kyiv!